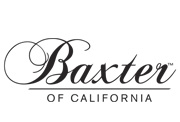 Baxter of California Pflege
Baxter of California wurde 1965 von Baxter Finlay gegründet. Lange hat er nach hochwertiger Hautpflege für Männer gesucht, bis er sie schließlich selbst produzierte. Um auf die Pflegebedürfnisse von Männern einzugehen, gab es nichts Adäquates auf dem amerikanischen Markt, so dass Finlay mit seiner Pflegeserie voll ins Schwarze traf. Seine erste Kosmetiklinie für Männer in Amerika ist heute eine international renommierte Serie mit hohem Anspruch an Qualität und einer sorgfältigen Auswahl an Inhaltsstoffen.

Jean-Pierre Mastey führt die Marke seit 2000 in einem neuen Design und nach dem Motto: "we may be old school in concept, but we're high-tech in practice" fort. Die Pflegeprodukte von Baxter of California wurden zeitgemäß weiterentwickelt. Sie vereinen langjährige Erfahrung mit Hightech-Praktiken moderner Hautpflege. Bei uns im Onlineshop findet ihr von Baxter of California Gesichtsreiniger, Lippenpflege, Duschgel, Haarwachs und Seife für Männer, die ihr ganz einfach nach Hause bestellen könnt.